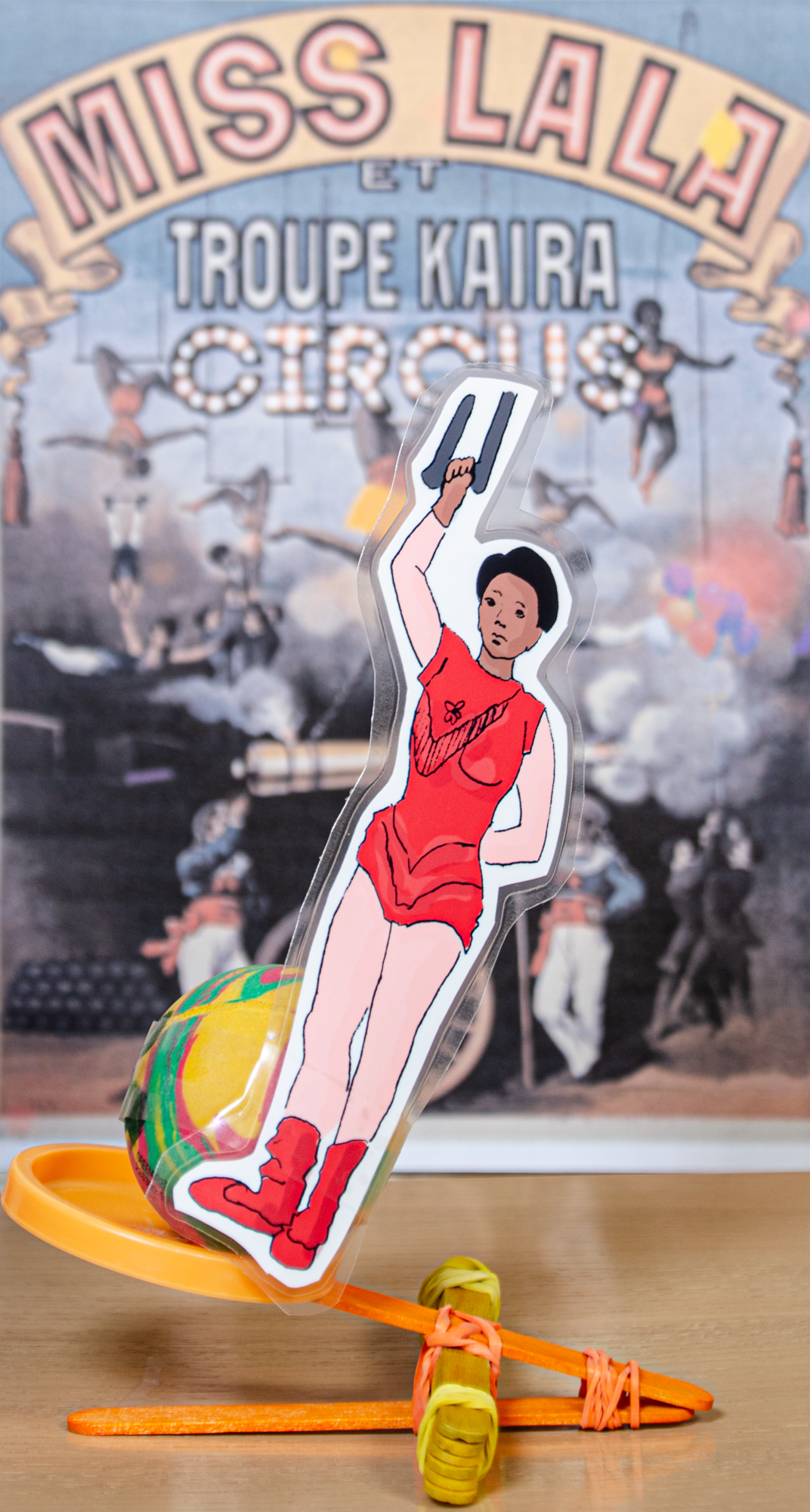 This project takes inspiration from women who took risks that required physical strength. 
Brave Women Acrobats from history
Artwork and Design Depicting Strong Women
Children's Books 
2. Create an illustration of this daredevil. Laminate it, if possible.
3. Print out a circus poster with her featured on it.
4. Gather other supplies, including glue gun, scotch tape, masking tape, various objects that can be used for a weight attached to your figure (rocks, balls), popsicle sticks for your catapult, and rubber bands for your catapult. All supplies needed are depicted in the image below.
5. Watch a video to help you construct your catapult like this
one
. We glued a playdoh canister lid onto the popsicle stick for the catapult base. 
6. Test out your catapult with different weights attached to your figure. See the video above. Do your testing in front of the printed poster as a backdrop.